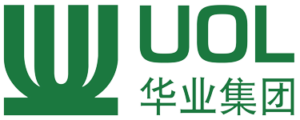 SingLand & UOL Group Limited is the developers for Pinetree Hill. SingLand is a subsdiary of UOL Group Limited and both are highly respected and renowned real estate developer based in Singapore. With the backing of UOL Group, a prominent player in the industry, SingLand has established itself as a trusted developer with an impressive track record.
With a focus on quality and innovation, SingLand has successfully undertaken numerous prestigious projects in Singapore. Their portfolio encompasses a diverse range of developments, including residential, commercial, and mixed-use properties. SingLand's commitment to excellence is evident in their meticulous attention to detail and their ability to create spaces that seamlessly blend functionality, aesthetics, and sustainability.
Over the years, SingLand has earned a stellar reputation for delivering exceptional projects that exceed expectations. Their expertise in real estate development is exemplified by their ability to understand market trends, anticipate customer needs, and create visionary concepts that redefine urban living.
With UOL Group's strong support and SingLand's proven track record, the development of Pinetree Hill can be expected to benefit from their combined experience and expertise. SingLand's commitment to delivering top-quality projects and their dedication to creating sustainable, vibrant communities make them a developer of choice for discerning homebuyers and investors alike.
Please note that it's always advisable to refer to the latest information and official sources for the most accurate and up-to-date details about SingLand and its subsidiary relationships.
Register here
for the latest update of Pinetree Hill. Get invited to view our ShowFlat Preview.
Fill up the form on the right and get a copy of Pinetree Hill Price, E-Brochure, and Latest Updates!
*Strictly no spam policy.
"*" indicates required fields